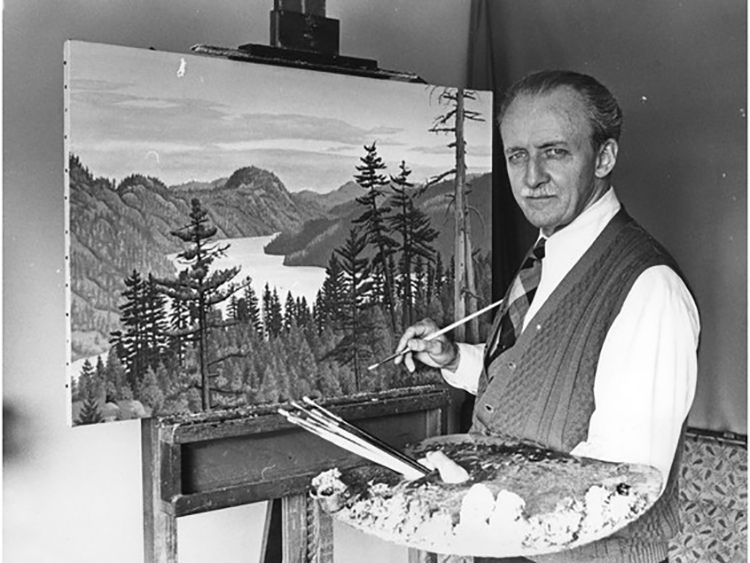 Edward John (E.J.) Hughes
1913 - 2007
BCSFA CGP OC RCA

E.J. Hughes was born in North Vancouver and spent his childhood in Nanaimo on Vancouver Island. He trained at the Vancouver School of Art receiving instruction from F.H. Varley and J.W.G. MacDonald.

He then went on to work as a commercial artist creating dry points and linocuts. In 1940, after being enlisted in the Royal Canadian Artillery he became an Army artist, and soon after was promoted to official Army War artist working in Canada, Great Britain and the Aleutians.

After the war, he returned to Vancouver Island and continued painting, but it was not until 1951 when he signed a contract with Dr. Stern of the Dominion Gallery that he was able to earn a living as a full-time artist. Hughes was commissioned by Standard Oil to create a series of works depicting BC's coast, and he was able to continue traveling and painting BC's coast and interior thanks to Canada Council grants. In 1966, he was elected to the RCA and one year later received a Canada Council award.

E.J. Hughes is regarded as one of the most accomplished BC landscape painters of his time. He continued to paint until the age of 93, when he passed away in Duncan, BC in early 2007.