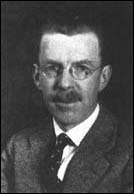 Franklin Carmichael
1890 - 1945
CSPWC G7 OSA RCA

Franklin Carmichael moved to Toronto in 1911, from his hometown in Orillia, Ontario, to study at the Central Technical School and the Ontario College of Art. He traveled to Antwerp to study painting in 1913, but returned to Ontario in 1914.

Carmichael worked at the commercial art firm Grip Ltd., where he met Tom Thomson and Group of Seven artists Arthur Lismer and J.E.H. MacDonald. After moving to the commercial art firm Rous & Mann Ltd., where he became head designer, Carmichael met A.J. Casson. Carmichael became a member of the Group of Seven, sharing their passion for painting the raw beauty of the Canadian landscape. In 1925 he moved to the commercial design firm of Sampson Matthews Limited. Casson also worked there, and they took sketching trips together.

Carmichael frequently visited regions in Ontario such as Georgian Bay and the North Shore of Lake Superior to paint. He would make three trips to Lake Superior – in 1925, 1926 and 1928. For two decades, following his first sight of it in 1924, Carmichael sketched extensively in the La Cloche Hills of Ontario's Killarney Provincial Park. He acquired land there and by 1935, completed the building of a cabin at Cranberry Lake.

Carmichael was a fine watercolourist, and together with Casson and Fred Brigden, founded the Canadian Society of Painters in Water Colour in 1925 to promote the significance of this medium. He was also a founding member of the Ontario Society of Artists in 1933, and served as its president from 1937 to 1940. Elected an associate of the Royal Canadian Academy in 1935, he became a full member in 1938.

In 1932, Carmichael became Head of Graphic and Commercial Art at the Ontario College of Art, where he taught until his death in 1945.