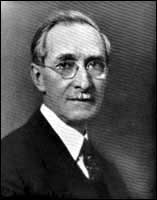 Frederick Simpson Coburn
1871 - 1960
AAM RCA

Coburn was trained in Europe in Germany and Paris, and was influenced by the fresh colour and light of the revolutionary Impressionists.

Breaking away from the dull dark palette and old-world themes of the European works popular at the time, Coburn also used subject matter that was truly Canadian and specifically Québecois. His favoured subject was that of habitants hauling wood by horse-drawn sleds, and he delighted in the endless nuances he found in different seasons, locations and times of day.

Coburn's paintings are appreciated for their expression of what was truly unique about rural Quebec at the time, and he is considered to be one of Canada's finest genre painters.