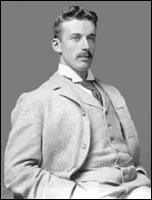 William Brymner

1855 - 1925
CAC OSA PRCA RCA

Born in Greenock, Scotland, William Brymner moved to Melbourne, Quebec with his family in 1857. His father became Canada's first Dominion Archivist. Brymner first studied architecture in Ottawa, then went to Paris in 1878 for further studies in drawing and painting as part of his architectural training. While there, he decided to become an artist and enrolled at the Académie Julian. Art historian Paul Duval wrote that Brymner was "the first Canadian to study in Paris who later had a wide influence in Canada." His early work reflected an academic approach learned from French salon masters such as William Bouguereau, with subjects such as domestic figurative scenes. While in France, Brymner exhibited in 1885 with the Société des Artistes Français.

Brymner returned to Canada in 1886 and became Director of Art Classes at the Art Association of Montreal, where he taught until 1921. He was an influential teacher - he instructed artists who became well-known such as Clarence Gagnon, Edwin Holgate, Robert Pilot, Helen McNicoll and others - and he actively encouraged artists to pursue studies in Europe. By the end of the century, the influence of the Paris art scene was pervasive among Canadian artists.

In 1892, Brymner went west to paint the Rocky Mountains, commissioned by the Canadian Pacific Railway. In 1901, he painted in Venice, and in summer of 1908 in France on the Mediterranean coast in towns such as Martigues.

Brymner's mature style was one of open, light-filled atmospheric landscapes, in which he used lighter colours and looser brushwork. His work fused together his early academic approach with the new light and colour of Impressionism. Brymner associated with Canadian Impressionists James Wilson Morrice and Maurice Cullen, and in 1909 went on sketching trips with both artists around the Ile d'Orléans in Quebec.

Brymner was a member of the Canadian Art Club, an important early group based in Toronto. He was President of the Royal Canadian Academy from 1909 - 1921. In 1921 he retired from teaching and went on a trip to Europe, spending two years at Capri. He died in 1925 during a trip to England. His work in many museum collections, such as the Art Gallery of Ontario, the Montreal Museum of Fine Arts, the Quebec Provincial Museum and the National Gallery of Canada.