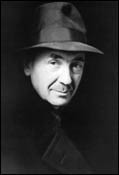 Nicholas de Grandmaison

1892 - 1978
ARCA OC

Nicholas de Grandmaison was born in Russia to an aristocratic family and spent his early life as an army officer. His training included the basics of drawing, used for cartography and topography. In 1919 he attended a Russian officers' training camp in England, but a short time later, revolution in Russia closed the door to his returning to his homeland. Instead, he went to St. John's Wood School of Art in London, and in 1923, he immigrated to Canada, settling in Winnipeg.

Portraiture was his chosen genre, facilitated by his charming, engaging personality. In 1930, during a pivotal trip to The Pas in northern Manitoba, he became fascinated with First Nations peoples, traveling to their territories to meet with them, such as the Plains natives west of Winnipeg, the Blackfoot Reserve east of Calgary and the Stoney and Sarcee reserves west of Calgary. He spent time with the Blood Indians in southern Alberta, who had the largest reserve in Canada at the time and were still much like their ancestors, and it became his favourite place for subjects. He moved to Calgary to be in proximity to the Peigan, Stoney and Blood peoples.

In 1939, De Grandmaison moved with his family to Banff, and built a home with a studio there. In 1951 he began to take trips to the United States, first to North Dakota to paint Sioux Indians, then in 1952 to the Phoenix, Arizona area to depict Apache and Pima peoples. He also continued his work with commissioned portraiture, and beginning in 1956, he produced 20 portraits of well known Canadians such as Prime Minister John Diefenbaker for Notre Dame College in Saskatchewan.

De Grandmaison's role in preserving a record of the First Nations people of the prairies was recognized by an honorary doctorate from the University of Calgary in 1959 and the Order of Canada award in 1976. De Grandmaison saw his native subjects in a romantic light as independent and proud, and attained renown for his depictions of them. De Grandmaison passionately declared, "I love them as fellow brothers. They have character, color and history in their blood...These are my children, and I wish to preserve their faces for posterity. I shall paint them until I die." The Peigan Tribe made him an honorary member in 1959, and when he died in 1978, he was buried on the Peigan Reserve.