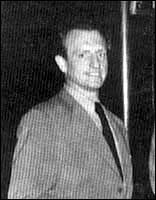 Alfred Pellan

1906 - 1988
CAS OC PY QMG RCA

Alfred Pellan was born in Quebec City in 1906 and began his artistic studies at the École des beaux-arts when he was just 14 years old. He achieved early success, when two years later in 1922, the National Gallery of Canada purchased his painting A Corner of Old Quebec. In 1926 he was awarded a scholarship by the Quebec government and headed to Paris for further study. There, the work of Henri Matisse, Pablo Picasso, Joan Miró and Vincent van Gogh, among others, encouraged his abstract and surrealist tendencies. He studied at the École supérieure national des beaux-arts de Paris, worked as a graphic designer, and designed fabric for the couturier Schiaparelli. The year 1935 saw his first solo exhibition at the Académie Ranson, and in 1939 he participated in a group exhibition in Washington titled Paris Painters of Today, which also included Salvador Dali, Picasso, Andre Dérain and Raoul Dufy.

As World War II began, Pellan returned to Canada and settled in Montreal, and mounted exhibitions of the work he produced in Paris in Montreal and Quebec City. He taught at the École des beaux-arts in Montreal from 1943 to 1952 while continuing to paint and draw, as well as illustrating books and designing sets and costumes. He also joined the short-lived group Prisme d'Yeux. He traveled to Paris again in 1952 on a research fellowship from the Royal Society of Canada, spending three years there before being given a retrospective at the Musée d'art moderne in Paris - the first ever Canadian to do so.

Returning to Montreal in 1955, Pellan continued his artistic production and participated in many important exhibitions both locally and abroad. He was a member of the Royal Canadian Academy of Arts, and his numerous awards include: Companion of the Order of Canada, the Paul-Émile Borduas prize and officer of l'Ordre national du Québec. He died in 1988 in Montreal.