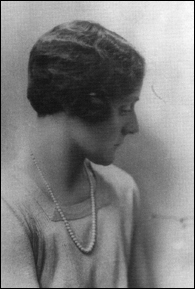 Kathleen Moir Morris

1893 - 1986
AAM ARCA BHG

Kathleen Moir Morris was born in Montreal in 1893 and her artwork is a reflection of the province of Quebec, which she so deeply admired. Morris enrolled at the Art Association of Montreal (which later became the Montreal Museum of Fine Arts) from circa 1906 to 1917. It was during this educational period that she studied under established Canadian painter William Brymner, and during the summers she embarked on sketching trips with Maurice Cullen and Robert Pilot. Morris found her greatest inspiration in her natural surroundings, painting en plein air. Although she was born with a nervous disorder that affected with her speech and movement, her enthusiasm for painting was irrepressible.

Morris was a member of the Beaver Hall Group, and kept her ties after they formally disbanded in the early 1920s. Although the group was no longer an official collective, she continued to exhibit with the other members. Considering the time period, in which the art scene was male-dominated, it was a significant move for Morris and this female network of artists to dedicate their careers to painting.

Morris lived in Ottawa from 1923 to 1929, and Eric Brown of the National Gallery of Canada was an early supporter who ensured that her work was acquired for its collection. While there, in the winter she would also take sketching trips to Quebec City, the Laurentians and Berthierville. However, she longed for her hometown of Montreal and frequently visited. In 1929, she became a member of the Royal Canadian Academy and returned to Montreal where she would live for the rest of her life. During the summer, she would go to a cottage at Marshall's Bay near Arnprior, Ontario and sketch the surrounding countryside.

Morris's work was also exhibited internationally, most notably at the British Empire Exhibition in Wembley, England, the Corcoran Gallery in Washington, the Tate Gallery in London, and the New York World's Fair.