March 2014 - 3rd Session Online auction
Lot # 208

Alexander Colville
PC CC 1920 - 2013 Canadian

A Book of Hours - Labours of the Months (including Hotel Maid)
album of 12 lithographs and one serigraph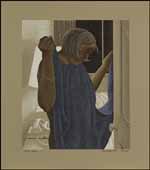 a) Hotel Maid


serigraph
signed, titled, editioned XI/XXV and dated 1978
9 1/2 x 7 7/8 in 24.1 x 20cm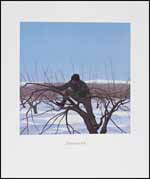 b) January


lithograph
titled
7 7/8 x 7 7/8 in 20 x 20cm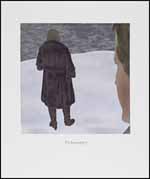 c) February


lithograph
titled
7 7/8 x 7 7/8 in 20 x 20cm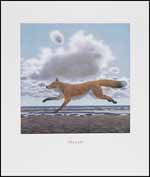 d) March


lithograph
titled
7 7/8 x 7 7/8 in 20 x 20cm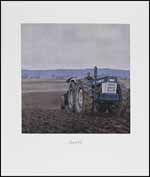 e) April


lithograph
titled
7 7/8 x 7 7/8 in 20 x 20cm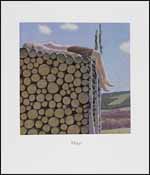 f) May


lithograph
titled
7 7/8 x 7 7/8 in 20 x 20cm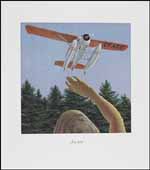 g) June


lithograph
titled
7 7/8 x 7 7/8 in 20 x 20cm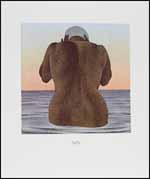 h) July


lithograph
titled
7 7/8 x 7 7/8 in 20 x 20cm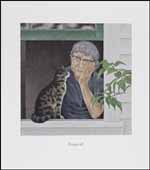 I) August


lithograph
titled
7 7/8 x 7 7/8 in 20 x 20cm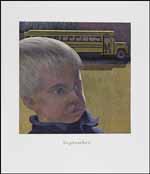 j) September


lithograph
titled
7 7/8 x 7 7/8 in 20 x 20cm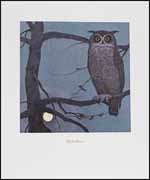 k) October


lithograph
titled
7 7/8 x 7 7/8 in 20 x 20cm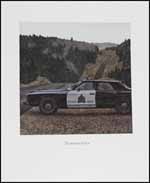 l) November


lithograph
titled
7 7/8 x 7 7/8 in 20 x 20cm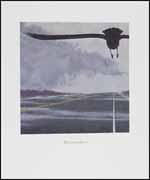 m) December


lithograph
titled
7 7/8 x 7 7/8 in 20 x 20cm


Provenance:
A gift from the Artist, 1979
By descent to the present Private Collection, British Columbia

Literature:
David Burnett, Colville, The Art Gallery of Ontario, 1983, reproduced pages 8 and 9 and listed on page 252, catalogue raisonné #140 and #141
David Burnett, Alex Colville: Prints, 1985, reproduced pages 18 and 19 and listed page 22

In 1974, Alex Colville produced a series of twelve paintings relating to the twelve months of the year. Developed from the paintings, this album was later published in a limited edition of 75 and consisted of twelve lithographs, a preface signed and editioned by the artist and a serigraph made by the artist especially for this portfolio entitled Hotel Maid. Outside of the edition, there were 25 artist proofs (indicated by roman numerals) which were reserved for the owners of the original paintings, the publishers and the artist. Published by Fischer Fine Art Limited, London and Mira Godard Gallery, Toronto, this portfolio is editioned XI/XXV and was given to the original owner of December.

An edition of Book of Hours - Labours of the Months is included in the collection of the National Gallery of Canada.

Estimate: $9,000 ~ $12,000 CAD

Sold For: $9,945.00 CAD (including buyer's premium)