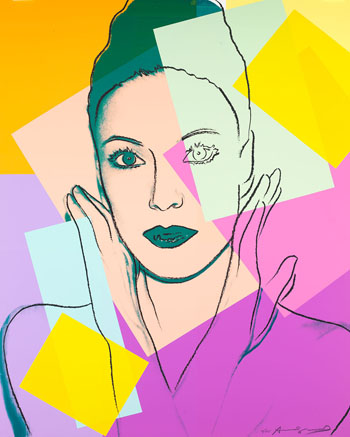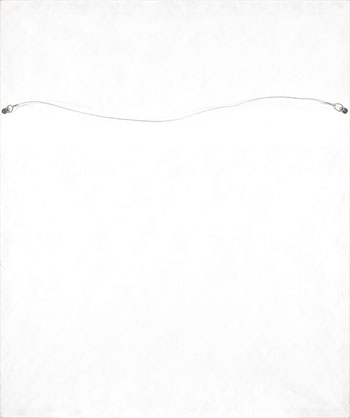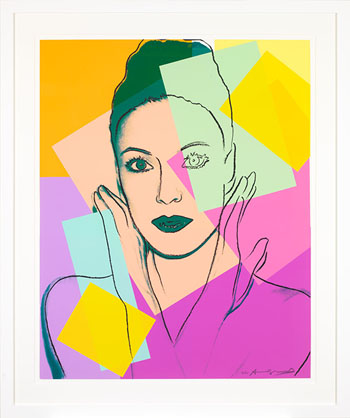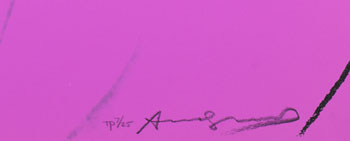 Lot # 050
Spring 2017 - 1st Session Live auction

Andy Warhol
1928 - 1987 American

Karen Kain (F.S.IIB.236)
screenprint with diamond dust on Lennox Museum board 1980
signed and editioned TP 7/25
40 x 32 in 101.6 x 81.3cm

Provenance:
Private Collection, Toronto

Literature:
Frayda Feldman and Jörg Schellman, editors, Andy Warhol Prints: A Catalogue Raisonné 1962 - 1987, 2003, this work reproduced page 181, catalogue #IIB.236

William Hechter, a Canadian art and film enthusiast among many other things, was the publisher, along with Andy Warhol, of this iconic portrait of prima ballerina Karen Kain. Hechter was keen to work with Warhol and was compelled to present the idea of a Canadian subject—a first for the artist. Crediting his wife with the proposal of Kain, he explained that convincing the artist was as simple as picking up the phone and dialing Warhol's number at the Factory. "He said he'd love to do it," explained Hechter, "and then I thought I'd better call Karen and ask her!" Warhol spoke of a recent party where he danced with Kain, and he thought the idea was terrific. The rest is history—Hechter and Kain flew to New York to meet Warhol in his studio, where he photographed her with very little lighting, using his legendary Polaroid camera. Once the final image was chosen, Warhol and Hechter together published a series of 200 screen prints. This work is a rare test proof, with different colours, and is reproduced in the catalogue raisonné, making it particularly important.
The catalogue raisonné states that there are 25 TP signed and numbered in pencil at lower right. Each print is unique. Karen Kain was published in an edition of 200, 30 AP, 5 PP, and 25 TP by William Hechter, Toronto, and printed in New York by Rupert Jasen Smith.


Estimate:
$30,000 ~ $40,000 CAD
Sold for:
$115,250 CAD (including Buyer's Premium)

All prices are in Canadian Dollars.
Although great care has been taken to ensure the accuracy of the information posted, errors and omissions may occur. All bids are subject to our Terms and Conditions of Business.