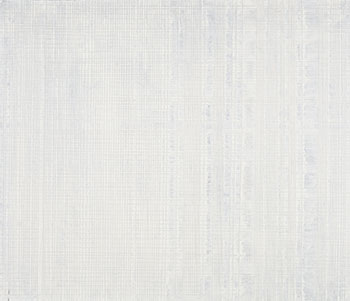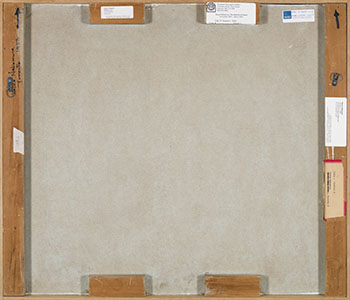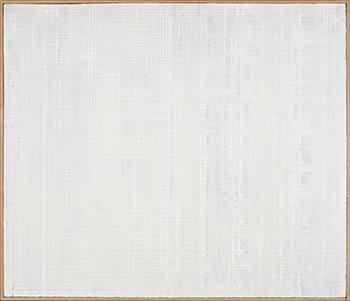 Lot # 046
Post-War & Contemporary Art Live auction

Kazuo Nakamura
CGP CSGA CSPWC P11 1926 - 2002 Canadian

Central 1
oil on board
on verso signed, titled on the artist's label, dated 1958 and inscribed "Toronto"
24 x 28 in 61 x 71.1cm

Provenance:
Christopher Cutts Gallery, Toronto
Private Collection, Toronto

Literature:
Kay Woods, Kazuo Nakamura, Robert McLaughlin Gallery, 1974, unpaginated
Ihor Holubizky, Kazuo Nakamura: The Method of Nature, Robert McLaughlin Gallery, 2001, reproduced page 102
Iris Nowell, Painters Eleven: The Wild Ones of Canadian Art, 2011, page 303

Exhibited:
Robert McLaughlin Gallery, Oshawa, Kazuo Nakamura: The Method of Nature, November 1, 2001 – January 6, 2002, traveling in 2002 – 2003 to the Confederation Centre Art Gallery and Museum, Charlottetown; Agnes Etherington Art Centre, Kingston; Art Gallery of Hamilton; and Mendel Art Gallery, Saskatoon

"Nakamura's oeuvre has given him lasting value as a Canadian artist…His life-long work originated from the complexity and depth of his intellectual and aesthetic sensibilities, and the way that he merged the concepts of mathematics, science and music accounts for the quiet force contained in his art."
- Iris Nowell
Kazuo Nakamura was a founding member of Toronto's Painters Eleven, known for his minimal and elegant works. In the mid-1950s, Nakamura began to paint works composed of delicate lines, such as the Block Structure and String series. Subtle, restrained and rigorously abstract, Central 1 follows these explorations, and Nakamura's monochromatic soft grids and lines shimmer quietly across the surface. The artist looked deeply into science and the components of our material world. He stated, "Every developing phase and facet of science must produce some form of art. Atomic / molecular / cellular / inorganic and organic / mental and mechanical / planetary / solar system / galaxial / the universe." Perhaps Nakamura's shimmering lines are like radio waves picked up by instruments recording radio transmission – the background noise of the universe.


Estimate:
$30,000 ~ $50,000 CAD
Sold for:
$34,250 CAD (including Buyer's Premium)

All prices are in Canadian Dollars.
Although great care has been taken to ensure the accuracy of the information posted, errors and omissions may occur. All bids are subject to our Terms and Conditions of Business.