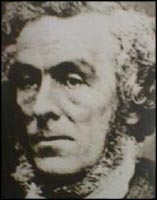 Cornelius David Krieghoff
1815 - 1872

Best known for his depictions of habitant life in 19th century Quebec, Cornelius David Krieghoff is among the earliest of Canada's most significant artists.

Born in Amsterdam in 1815, he studied botany, music and painting in both Germany and the Netherlands before later moving to New York in 1836 and enlisting with the U.S. army. Upon discharge from the army in 1840, he relocated to Longueuil, Quebec, and it was here that Krieghoff began to paint mostly genre scenes of the Quebec habitant and the Hurons of the region.

Working in oil, watercolour, engraving and lithography, the period in which he spent in Quebec was his most prolific, although at various times in his life he also maintained studios in New York, Toronto and Chicago.

During his time in Quebec Krieghoff enjoyed the patronage of Lord Elgin, and counted among his friends the grandfather of A.Y. Jackson, Fletcher Joseph Jackson. Also during this period he taught painting in both Montreal and Quebec City, and exhibited with the newly founded AAM between the years of 1865 and 1867.

Suffering from various health problems, Krieghoff moved to Chicago to live with his daughter in 1867, where he later passed away in 1872 at the age of 57.